Nairobi has over the past few years been named as one of the top 5 cities in Sub-Saharan Africa with the largest shopping malls. It has actually been ranked the largest retail market in East Africa. The developers of Nairobi's modern malls are building new city hubs where people can live, work, shop and play, all under the same site. They are keen to erect these malls in locations that are nearer to key transport links, to make them easily accessible. The following is a list of the popular malls in Nairobi:
Garden City Mall
Garden City mall, located along Thika Superhighway, is arguably Kenya's first mixed use development. It has residential, retail and office spaces. It has 400 apartments, duplexes and family villas as well as office space, modern business hotel and state of the art medical center. Garden City Mall simply gives you the best of all worlds; a children's play area, an escape from urban hustle as well as an array of entertainment and leisure activities. Garden City was planned with security in mind as the pathways which join the residential areas are secure and well lit.
Thika Road Mall
Popularly known as TRM, Thika Road Mall is also along Thika Superhighway, hence the name. It is located off exit 8 on the highway and is one of the largest shopping malls in East Africa. TRM boasts of executive shopping complexes, a selection of eateries for every taste, Kenya's first 5D cinema experience, Kids' entertainment complex as well as the region's first banking hall in a mall. It is usually open from 8AM through to 10PM.
Galleria Shopping Mall
Galleria Shopping Mall is recognized as the home of unlimited experience. From the rich variety of dining destinations to an enriching and rewarding lifestyle. It is that one shopping mall in Nairobi that surpasses your expectations. It has a breathtaking edifice of shopping, dining and other facilities like banking halls, medical centers, a vibrant children's play area, among others. It is located on Lang'ata Road, opposite the Bomas of Kenya. It was opened mainly to cater for the unmet needs of the residents of Karen, Ngong, Lang'ata and Rongai, as well as other Nairobi City Residents.
The Junction Mall
Have you ever imagined walking into a mall that has over a 100, both local and international stores, with a wide variety of goods and services? Well stop imagining and  walk into the Junction Mall along Ngong Road. Its tag line, 'all about you' becomes real the moment you walk in. It gives you an extraordinary experience and leaves you spoilt for choice. It has gourmet restaurants with finger licking dishes, entertainment spots as well as shopping complex. It exudes style, distinction and modernity, all under one roof!
Westgate Shopping Mall
Westgate Shopping Mall in Westlands is a premier Shopping Mall in East Africa that offers the finest shopping, leisure and pleasure destination for both resident and international visitors. It is actually the only mall in East Africa that engages shoppers in exciting and enlightening events fit for the entire family. It was first opened in 2007 but later faced a setback after the gruesome terror attack, September 2013. However, it was re-opened in 2015 and is as vibrant as ever before. Westgate Shopping Mall attracts a highly cosmopolitan and sophisticated clientele, and reaches a well defined and attractive demographic audience.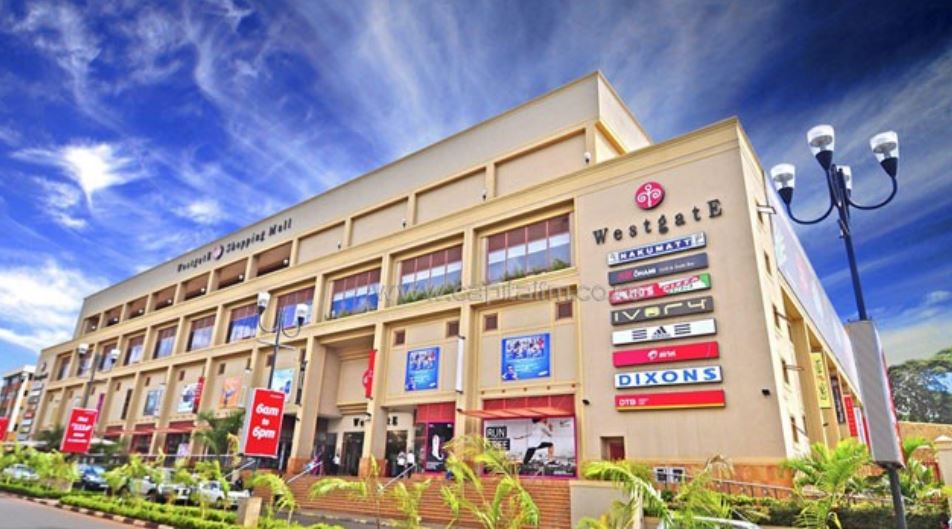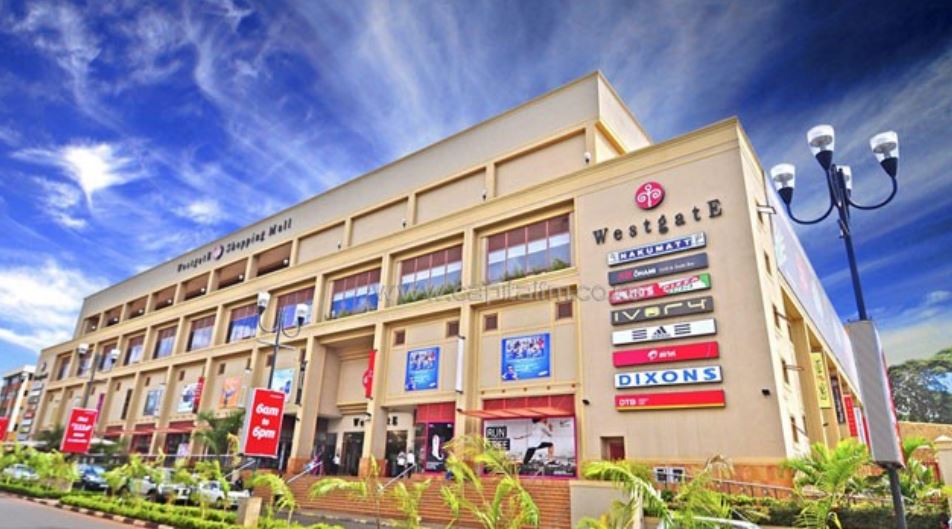 Yaya Centre Shopping Complex
Yaya Centre is one of the oldest shopping complexes in Nairobi, having been put up in the early 1980's. It is located just 5KM from the CBD and has over the years become one of the leading shopping malls in Nairobi, running in the same league as Sarit Centre, another shopping mall in Nairobi. It is the preferred shopping complex for residents of Kilimani and Hurlingham areas of Nairobi. It is a modern multi-functional shopping mall that offers a great experience with the big brands that define Nairobi's market.
The Sarit Centre
The Sarit Centre is among the largest malls in East Africa and one of the oldest in Kenya since its inception in 1983. It is occupied by a diversity of retail shops, offices, medical facilities as well as other utilities. It also happens to be a venue for international exhibitions as well as private functions and bouquets. It is located in Westlands and is arguably the busiest shopping mall in Nairobi with a wide range of amenities for all your daily needs.
Village Market
Village Market is one of the most iconic shopping malls in Nairobi designed with an African feel. It is located in the Gigiri Area, just before you get to the Runda Estate on Limuru Road. There are over 150 shopping stores in the complex with a variety of products and you can get just about anything in the mall which is always buzzing with life. The shopping complex also houses the famous Tribe hotel within the compound. Plans to expand the mall are currently underway and a new 3 star hotel will be in the picture in the next few months. The tribe hotel has 142 rooms while the new hotel will have 215 rooms and conference facilities.
Two Rivers Mall
Two Rivers Mall is the new kid in town. The Mall is located on Limuru Road just a few minutes drive from the Village Market. Two Rivers is the largest Mall in East Africa and it just opened its doors in February 2017. The mall sits on a 100 acre piece of land and features more than 150 stores, both local and international. A french supermarket brand called Carrefour is also housed in the mall but was yet to open its doors by the time the mall was launched. The mall is quite a sensation and residents of Nairobi and its environs have been flocking the Mall complex for a new experience.

Capital Centre
The Capital Centre mall is located on the busy Mombasa road and it borders South B on the other end. The mall is popular in the area serving residents around South B and South C. There are several food outlets, fashion stores, banks and the Uchumi Supermarket. The mall is strategically located. You can easily access the CBD, JKIA, Nairobi National Park making it popular, especially among visitors and travelers.
This list is not conclusive as there are so many other shopping malls in Nairobi, but the above listed are some of the most popular. Other shopping malls in Nairobi worth mentioning include:
Rosslyn Rivera
The Crossroads Mall
Greenspan Mall
Highwayy Mall
The Hub Karen
Prestige Plaza
T-Mall
Nairobians simply love to shop. It is now clear that Nairobi is home to some of the biggest shopping malls in East Africa, and they all cater for the individual needs of everyone who walks into them.