Kenya is a wonderful safari destination located in East Africa. It sits on the equator which gives it the perfect tropical weather all year round. Visitors throng Kenya year in year out because of the wonderful escapades it has to offer coupled with friendly people. When the people around you are friendly, then it is likely that everything else flows naturally. Kenya offers the best experience in the wild and perfect vacation in its coastal town. But most of all, Kenya boasts of being home to some of the greatest films ever shot.
The following are 10 awesome movies shot in Kenya:
#1 The Constant Gardener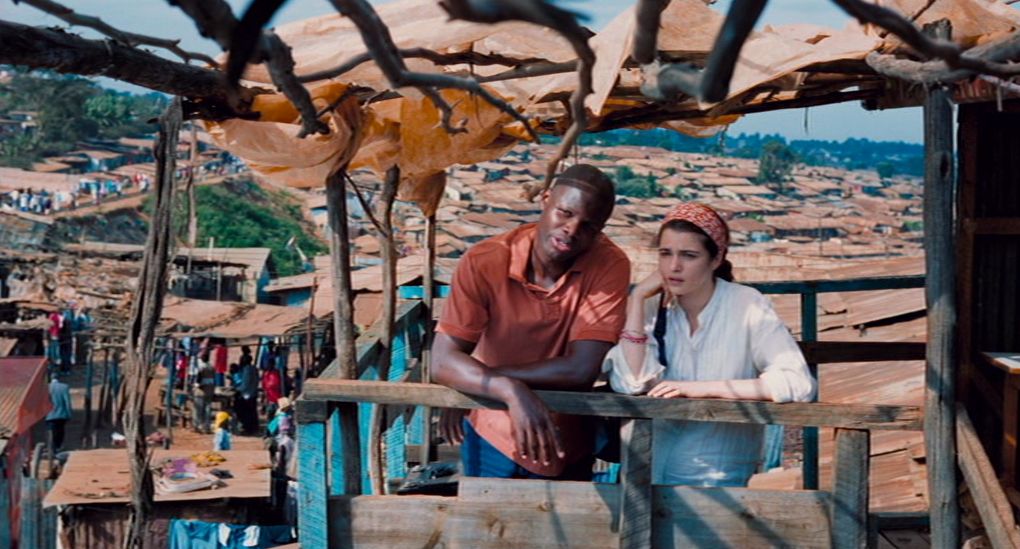 The Constant Gardener was shot in 2005 and is a conspiracy thriller that follows a shy British diplomat, Justin Quayle, who relocates to Kenya with his lovely wife, Tessa. Justin is thrust into the world of detectives when his wife is found murdered in a remote town. He is determined to find out who murdered his wife. At first, circumstances point to her friend, Dr. Arnold Bluhm, but it becomes clear that he is not the killer when his superiors at the British Embassy persuade him to let the matter disappear quietly. His quest for his wife murderers leads him to discover the secrets of his powerful enemies, and to his shock, the many secrets of his wife as well.
#2 The First Grader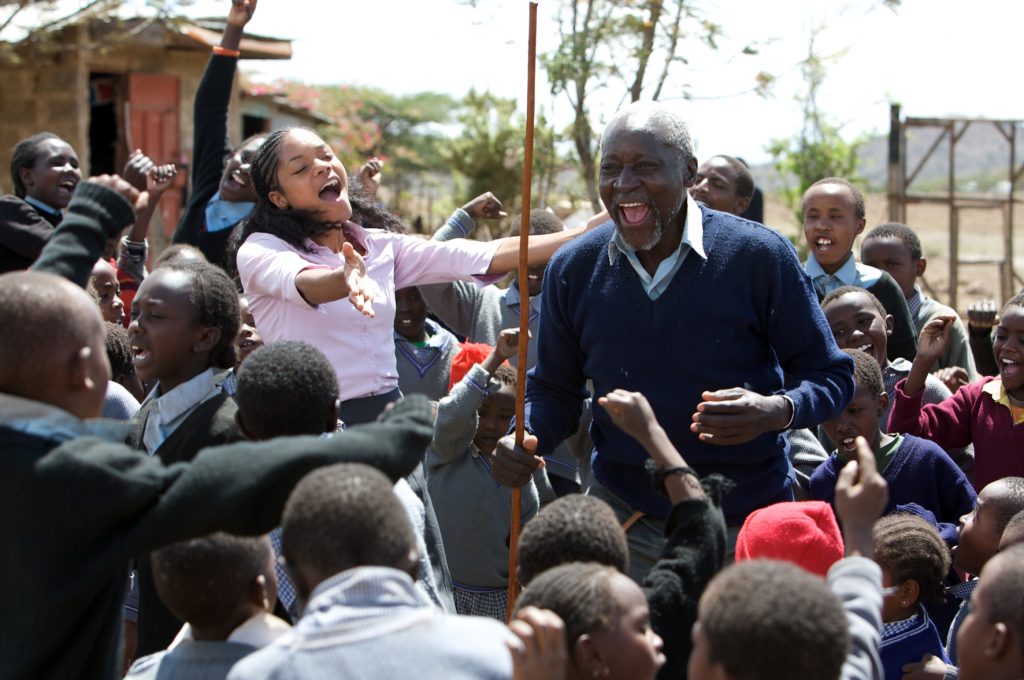 This film is a heartwarming and inspiring true story of one determined man's fight for what he believes in; education – in order to overcome the burdens of his past. Kimani Maruge, an old Mau Mau veteran, learns over the radio that the government is offering free primary education. He feels he must also get the chance at the education long denied and walks into the nearby primary school to gain admission. The principal is shocked at first, but after much thought, Maruge, is given a chance and he does not mind sharing a classroom with 6 year old children. The first grader is a testimony to the transforming force of education.
#3 Out of Africa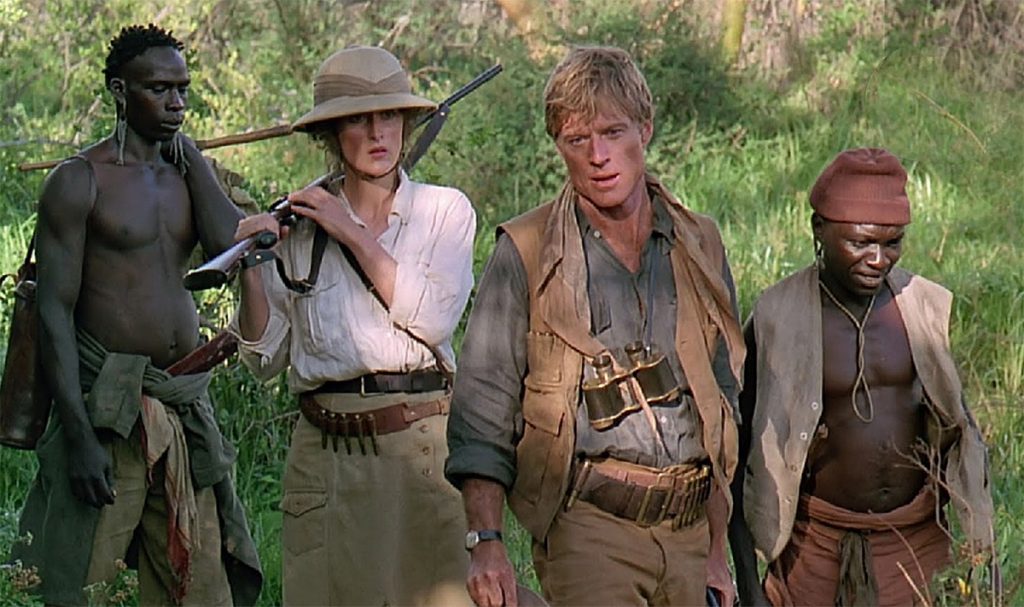 Out of Africa follows the life of Karen Blixen, a white settler in the slopes of Ngong Hills. Karen, a Danish woman, agrees to a convenience marriage with one Bror Blixen just so she could get the title Baronness. They agree to move to Kenya to start a dairy farm, but instead end up with a coffee plantation. Karen's life becomes complicated when her husband is always away on business and she finds out that he is cheating on her. She contracts a venereal disease from her philandering husband and flies back home in Denmark for treatment. Upon her return, she finds out her husband has not changed. She then falls in love with one Denys Finch, a hunter, who also becomes impossible to domesticate. Karen finally sells all her belongings and moves back to Denmark, where she went on to write stories of her encounters in Africa.
#4 Nairobi Half Life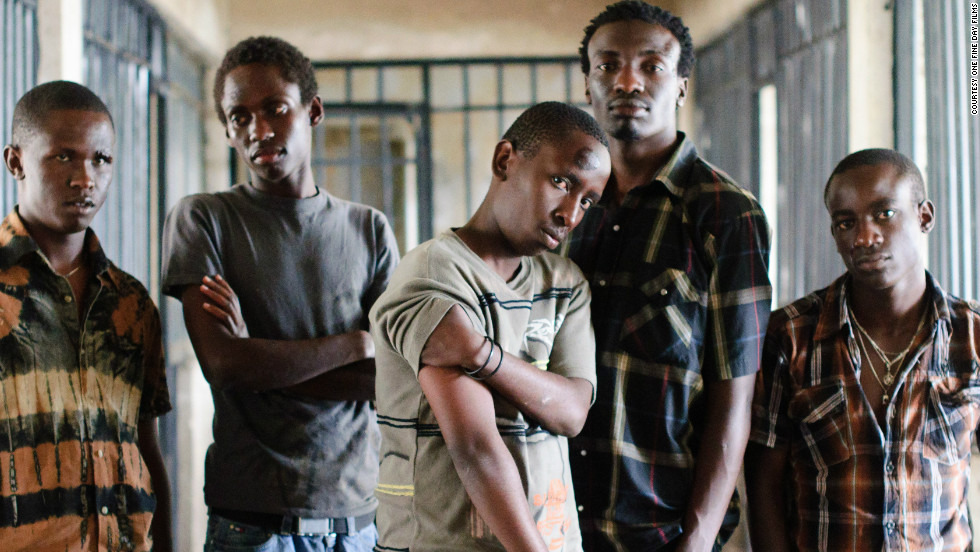 This is one of the most successful films in Kenya and follows the life of a young man,  Mwas, who still lives with his parents in their rural home. He sells western action films which dramatically acts to entice his customers. He is an aspiring actor and when a group of actors visit his town, he asks one of them to help him jumpstart his acting career. He is asked to give Kshs. 1000 but he only had Kshs. 500. He is told to bring the other Kshs. 500 when he gets to Nairobi. He is excited and embarks on a journey to the city.  He realizes that Nairobi is more than just glamour and opportunities when he loses everything on his first day in the city. He is left stranded because he knows no one. He meets a crook, Oti, who takes him to his criminal gang. They specialize in snatch and grab theft, vehicle parts being their main targets. Mwas auditions and successfully lands a part in a local play set up and is caught between juggling the two separate worlds.
#5 Sense 8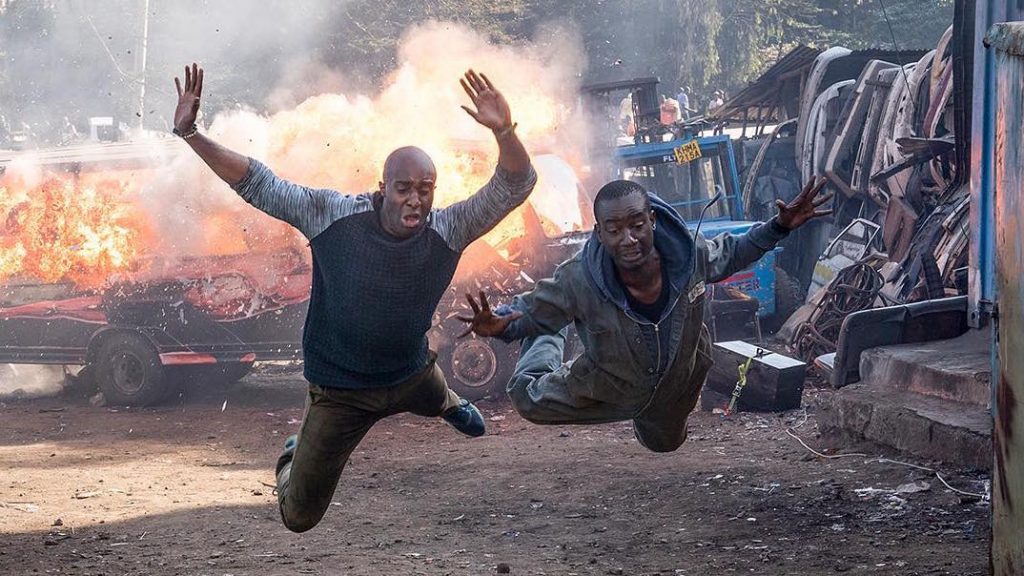 Sense 8 is a science fiction series that is currently in its second season. It focuses on a group of young people from around the world, suddenly linked mentally, after a rebirth, and they struggle to figure out why they have such a connection. They can actually communicate from the opposite ends of the world without any devices. They are also able to use each other's skills and abilities, since they are also connected intellectually. Their struggles bring them together and they must work in unison to find a way to survive since they are being hunted down by those who see them as a threat to the world order.
#6 Rise and Fall of Idi Amin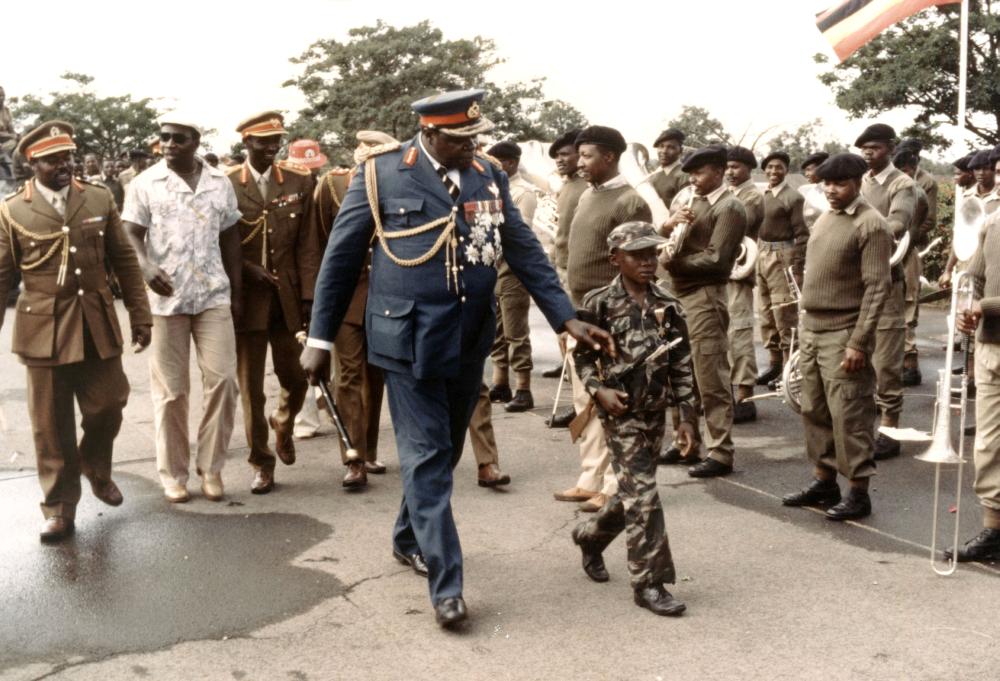 Also known as Amin: The Rise and Fall, this is a biological move shot in Kenya in 1981, with the Chronicles of Idi Amin Dada, a Ugandan dictator. The film showcases the controversial actions and atrocities of the former dictator who violently rose to power in 1971.  The film gives a good idea of a cold blooded Amin, who inflicted so much pain to his people and to extent ruined the Ugandan economy by chasing away the Indian workmen in his country. Idi Amin remains one of the greatest villains in history and is considered the African version of Adolf Hitler.
#7 The Last Safari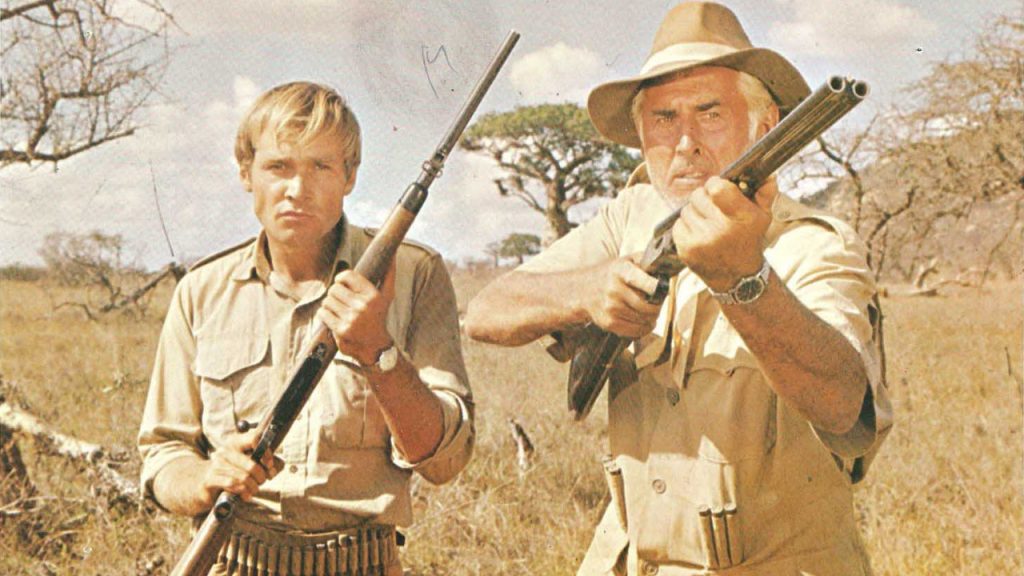 The Last Safari is a satisfying film in its own kind. It is about a young man, Miles, who goes on a safari to hunt for the killer elephant that took away the life of his closest friend. He is accompanied by another young man, Casey, an American millionaire who is intrigued by Miles' story. They are also accompanied by Grant, Casey's half-caste girlfriend.  Miles feels he is to blame for his friend's death and has to redeem himself. Another hunter, Alec, refuses to eat with Grant, because he (Alec) is white and she is half-caste. This showcases the level of racism.  Casey and Miles then help to save a group of white hunters who were ambushed in a Masai village. They, however, escape being killed by a herd of charging elephants. Casey bids Miles farewell and leaves Africa. Grant, however, stays behind in the hopes of finding a new benefactor.
#8 The Air Up There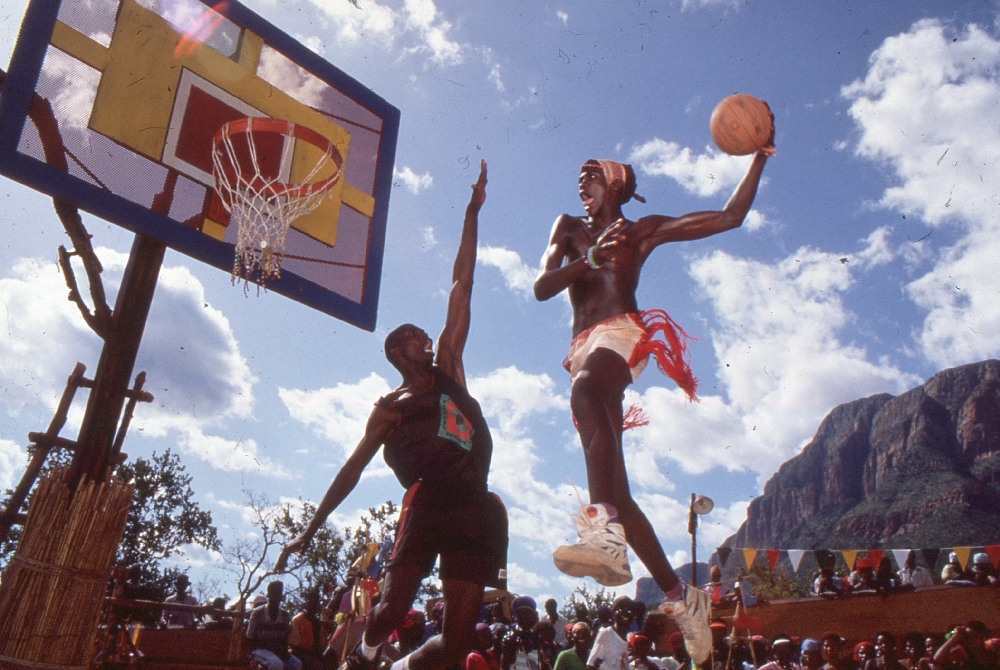 This movie is based on the life of one Jimmy Dolan, who is an assistant coach of a college basketball team. He has the desire to be promoted to the head coach, but he has to make a dramatic find before he is awarded that position. He sees a home video of a prospect named Saleh. Problem is, Saleh is in Africa. Dolan takes the leap of faith and travels deep in Africa in search of Saleh. His quest is opposed at first by Saleh's father who is a chief, and expects his son to take up after him. After much persuasion, he agrees and allows Saleh to play. Dolan has to adjust to the new culture and he together with Saleh, teach each other life lessons before they take the court for one game with everything on the line.
https://www.youtube.com/watch?v=wyNbGkNQO70
#9 Gun Runners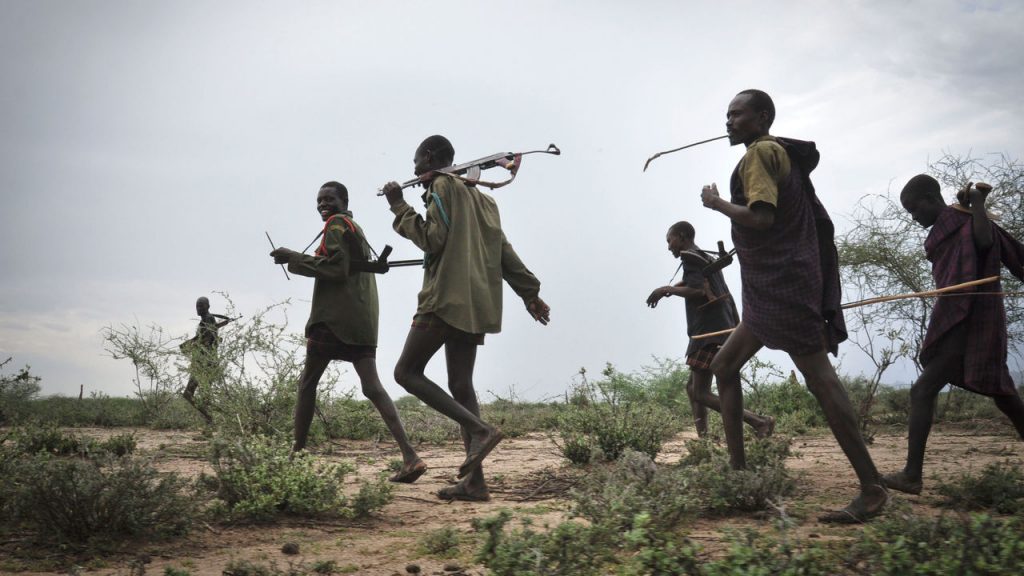 Two young men, Julius and Robert, have spent most of their life as warriors who terrorize the people in the countryside of Northern Kenya. Stealing cattle and running away from the police is the only thing they know how to do. When they suddenly disappear, the people feel relieved, thinking they are either dead or were arrested. Instead, the two young men decided to trade their guns for sneakers and have the hopes of making it big in the world of professional marathon runners. However, they face the challenge of corruption, mistrust and jealousy that threaten to derail their careers. Will they overcome it? Or will they give up on their dreams and return to their life of easy power and money?
#10 Kibera Kid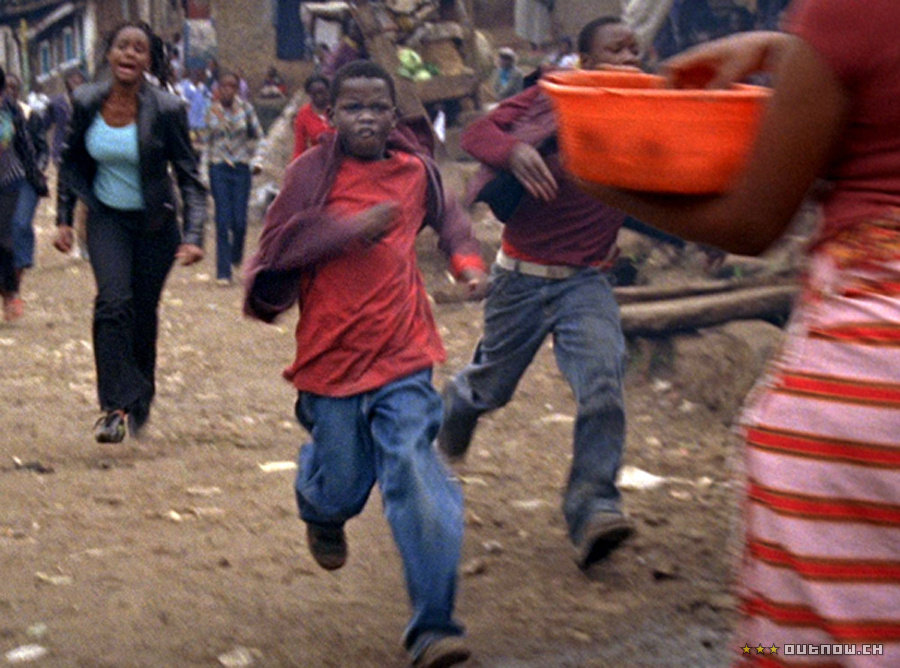 Kibera Kid is a story of Otieno, a young orphaned 12 year old boy living in Kibera, one of the world's largest slums. Being an orphan, the only family he knows is the Razors, a gang of petty thieves. After a theft that did not go as planned, Otieno is left to choose between the gang, the only family he knows, and redemption. The story of Otieno may be fictional, but the circumstances depicted in the story are not. They are actual happenings in Kibera slums.
Kenya's unrivaled beauty has made international movie directors and producers to seek scenic locations for upcoming projects. Kenya has friendly people, magnificent beaches, excellent weather, beautiful Savannah plains, amazing attractions and luxury lodges and resorts. It, therefore, is not a surprise that most directors and producers who need to shoot part or the whole movie in Africa, choose Kenya as their preferred location.