So many people eat street food every day  and in some countries, there is a special day set aside just to celebrate vendors of street food. Street food are not only kind to your wallet but they are also a great way to appreciate the food culture. Kenya is one nation that has had a rise of street food vendors and the locals appreciate it too.
You might be feeling some hunger pangs, but the nearest restaurant could be miles a way of you simply have a dent on your wallet. Take a walk down the street and you will not miss a street vendor who will cater for your needs. We sample a number of foods that are common on the Kenyan streets today:
Grilled Maize
Mahindi come as it is locally known is arguably the most popular street food in Kenya. It is maize that is grilled over an open fire and is loved by almost everyone on the Kenyan streets. It is a go to snack, that is found in almost every corner of the street.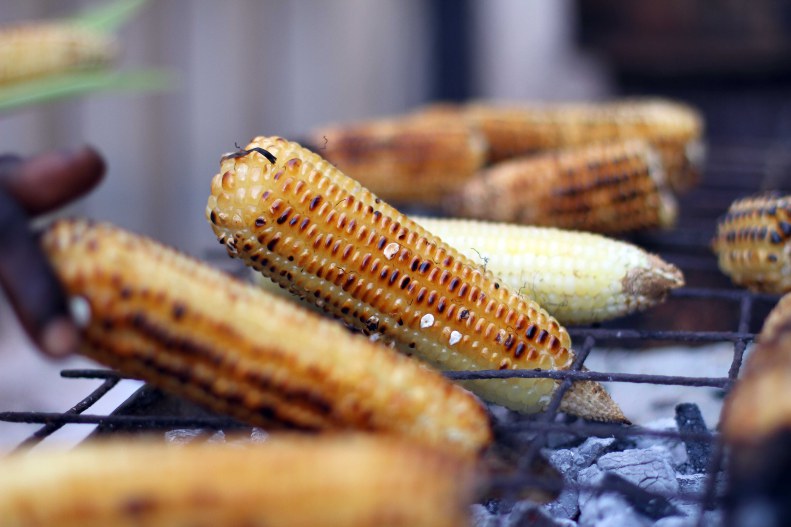 To enjoy more of I, you can have it garnished with what Kenyans call achari (mixture of salt, pepper and lemon juice). A roasted maze cob goes for between 20-30 shillings although you can get one for as little as 5 shillings.
Mutura
Another popular delicacy on Kenyan streets is mutura. It originates from the Kikuyu people of central Kenya, from where it got its me. It is made of tripe (matumbo) stuffed with ground meat and sometimes raw blood.
The ends are then tied and boiled for a while to cook the blood and also stop it from falling apart when sliced. After it is boiled, it is grilled over an open fire as the final stage of preparation. The vendors then cut the mutura into tiny pieces on order and served with kachumbari (diced onions, tomatoes and pepper).
Smokie
A smokie falls in the family of sausages and are usually used to make hotdogs. On the streets this smokie is known as smokie pasua because it is split and topped with kachumbari, tomato sauce and chilli sauce. The smokies are usually ready to eat.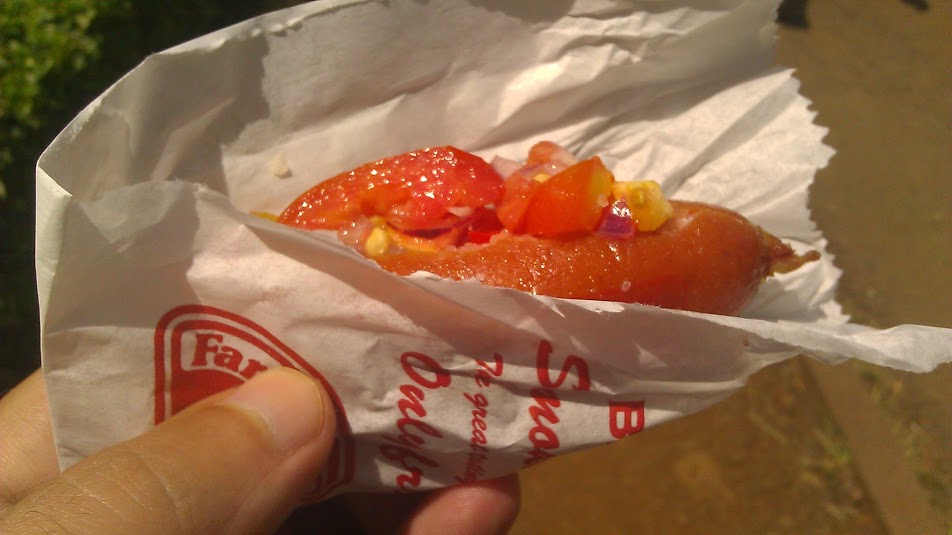 The vendors simply keep them warm for smokie lovers. Mot smokie vendors push them around town in little trolleys.
Mshikaki
Mshikaki was originally from e Swahili people found in the coastal part of Kenya but over time, it has become popular in other parts of the country as well. It is made from skewing pieces of beef, goat meat or chicken on a wooden stick, then grilled over an open fire.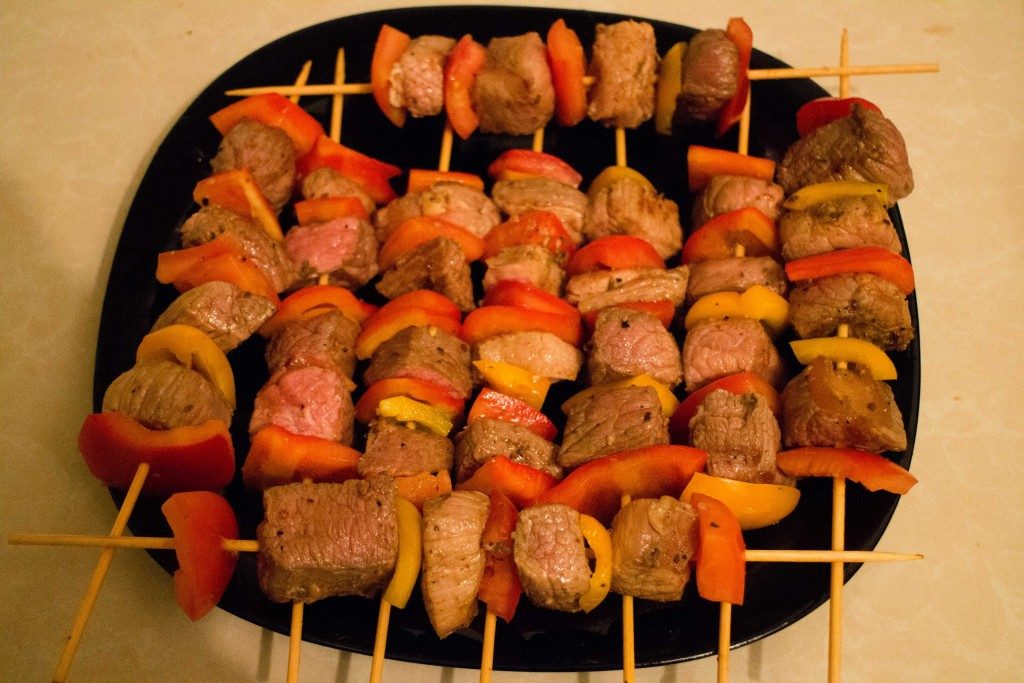 Kenyans have, however, taken it to a whole new level by adding vegetables to the combination. Vegetables like carrots, garlic, ginger, coriander and French beans are usually added.
Hard boiled eggs
These are usually cracked open and cut into two n topped with kachumbari (although you can choose to have it plain) and seasoned with salt. Most of the time boiled eggs and smokie are sold together with other snacks like samosa.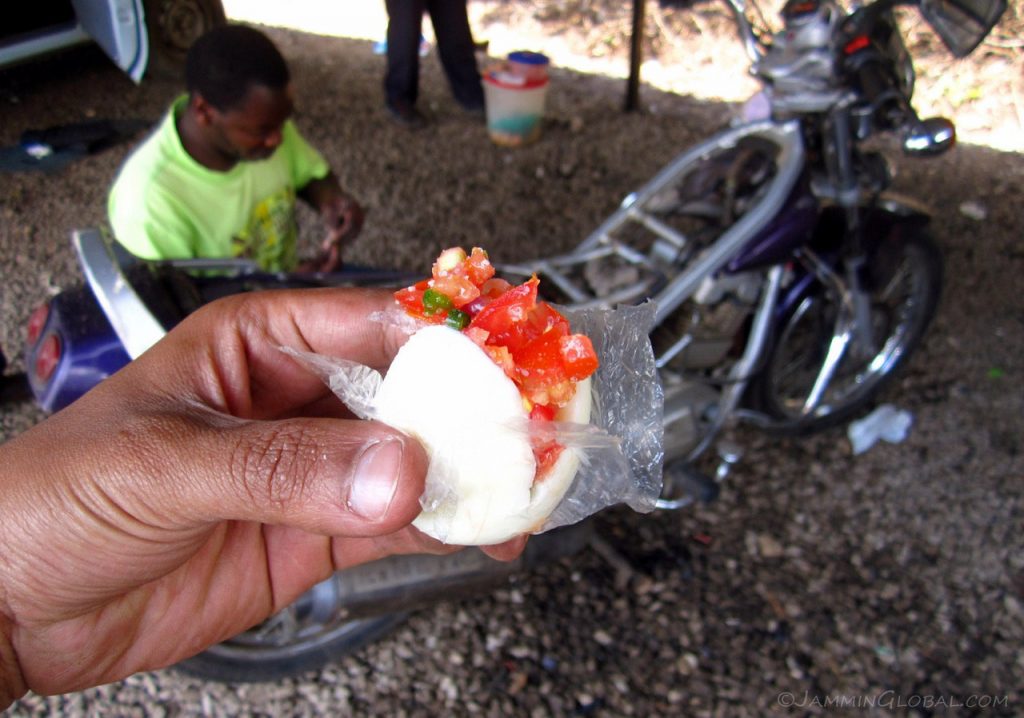 The vendors have mastered their art and it is usually impressive how they crack open the eggs at a high speed.
Sugarcane
There is no way sugarcane could miss out on this list. Luckily, sugarcane never goes out stock in many parts of Kenya, which explains why it will never miss on the streets. While it is possible to buy a whole stem and prepare on your own, most city people tend to be 'busy' and want everything simplified. The vendors therefore peel the sugarcane and cut into tiny chunks and packed in small transparent polyethene bags for convenience.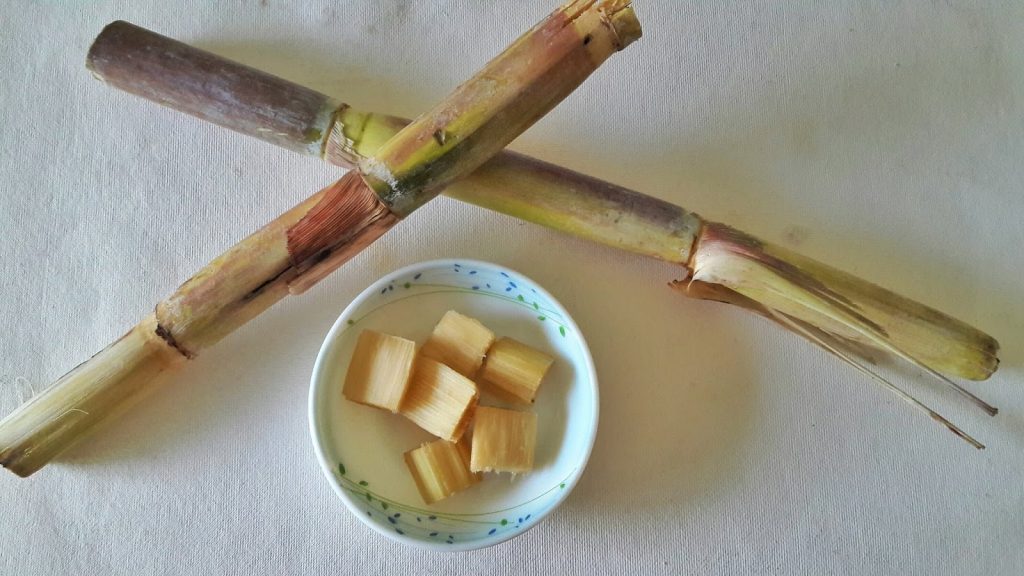 From the list above, we can conclude that most of the Kenyan street foods are either grilled or roasted. And one thing that is commendable about the street food vendors, is the fact that they try as much as possible to maintain a high standard of hygiene at all times.